The Washington Family Reunion is an organization nationally connected and comprised of roughly 915 descendants of George and Mary Jane Washington.  We diligently maintain a united platform for traditional values.  We designate every other year during the last weekend of July to renew our family bonds.......

Headquartered in Columbia, South Carolina we have taken pride in commemorating our ancestry.  Beginning July 4, 1961 and spanning forty-nine years we have assembled in cities along the eastern seaboard.  On July 26-28, 2013, the Washington Family Reunion reconnects once again--this time in Atlanta, Georgia.

Web Designer:

"The Cuz With Buzz"

Ruth Blassengale Moore

Philly Clan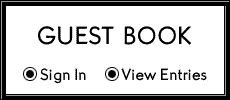 Family - We need your input to be successful!

Systems Information Technology

Manager:

Latausha Sutton Hopper

Columbia, South Carolina

It because of your support, warmth, care, concern, effort, expense, and a generous measure of family love given........

YOU MADE OUR WEB

POSSIBLE!

Juanita Atkins

Lonnie Michael Atkins

William Blassengale

Renee W. Chambers

Sanford Chupp

Alton Dillard

Miriam Dugger

Lezzie Harrison

Enid Holmes

Francis Hopkins

Gwendolyn Jackson

Petraine Johnson

Karen Mack

Betty Ruth Kibler

-Charlotte, NC

-Woodbridge, VA

-Oceanside, CA

-Jackson, MS

-Detroit, MI

-Charlotte, WV

-Atlanta, GA

-Charlotte, NC

-New Haven, CT

-Washington, DC

-New York, NY

-Rockville, MD

-Playa Vista, CA

-Huntsville, AL

David Mazyck

Lori Milliner

Koren Parker

Jay Rice

Lakisha Robertson

Avis Staunton

Shannon Sweeting

Shirley Tatum

Carmen Washington

Renee Washington

Steve Waters

Elaine Williams

Tabitha Willis

-Mason Neck, VA

-Lakeland, FL

-Philadelphia, PA

-Los Angeles, CA

-Franklin, LA

-Cleveland, OH

-Indianapolis, IN

-El Paso, TX

-Nashville, TN

-New Haven, CT

-New York, NY

-Smyrna, DE

-Toluca Lake, CA

JUST SAY WE'RE WASHINGTONS.....JUST SAY IT WITH PRIDE

JUST SAY WE'RE WASHINGTONS.....STANDING SIDE BY SIDE!

Amelia Blassengale

Philadelphia, PA

William Blassengale

Oceanside, CA

Alisa Boykin

Snellville, GA

Pelleassa Brock

Detroit, MI

Isola Calhoun

Columbia, SC

Jerry & Yvonne Cook

Philadelphia, PA

Larry Corley

West Columbia, SC

Ouida Davis

Columbia, SC

Ruby Dillard

Boomer, WV

Dennis Earle

Columbia, SC

Kymberly Etheredge

Columbia, SC

Lolease Etheredgge

Columbia, SC

Margaret Hampton

Columbia, SC

Petraine Johnson

Rockville, MD

Bonita Miller

Columbia, SC

Sharon Parker

Philadelphia, PA

Sylvia Redmond

Lexington, SC

S. Carolina Family

Club

Columbia, SC

Rita Wagner

Snellville, GA

Dorothy Washington

River Rouge, MI

Stanley Washington

Columbia, SC

Warren Washington

Columbia, SC

Belinda

 Johnson-Williams

Atlanta, GA

Sandra Williams

Detroit, MI